ace Russia's invasion of Ukraine grinds on and fears of conflict escalation continue, another international flashpoint has been heating up in eastern Europe.
Long-held tensions between Serbia and the breakaway nation of Kosovo came to a head at the end of 2022, with barricades in place along the border and Serbian troops being ordered to combat readiness.
The initial conflict in Kosovo erupted when separatist ethnic Albanians launched a rebellion against Serbia's rule and Belgrade responded with a brutal crackdown that prompted the NATO intervention in 1999.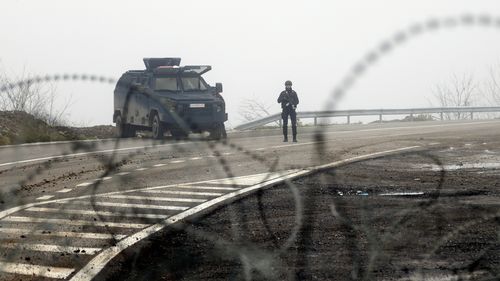 Kosovo police officers guard a checkpoint on the road near the northern Kosovo border crossing of Jarinje. (AP)
About 13,000 people died in the conflict, mostly ethnic Albanians.
Serbia does not recognize Kosovo's 2008 declaration of independence and has demanded as recently as this week that its security forces and troops be allowed to enter the country – a demand rejected by NATO-led peacekeepers in the country.
"Any security destabilization that works against Euro-Atlantic integration of the Western Balkans has been welcomed and encouraged by Vladimir Putin's regime," Dr Gorana Grgic, from the University of Sydney, told 9news.com.au.
"In that sense, these tensions do work in the Russian Federation's favour.
"The fact there is a greater talk of integration of the region in the EU and NATO is directly related to the war in Ukraine, and is seen as an insurance against greater Russian influence."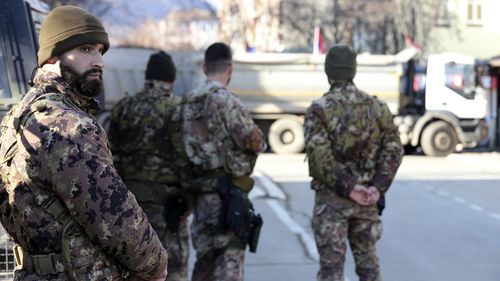 Italian soldiers form part of the NATO-led peacekeeping force in Kosovo. (AP)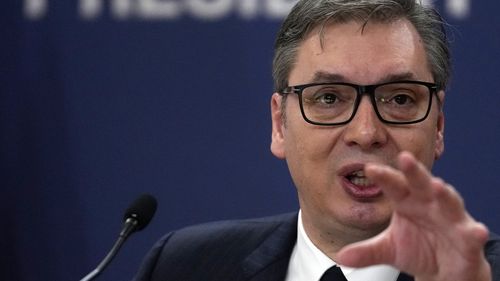 Serbian President Aleksandar Vucic. (AP)
Serbia has been one of the few European nations to refuse calls for sanctions on Russia following the invasion of Ukraine, with President Aleksandar Vucic condemning Western "meddling".
Russia, in turn, supports Serbia's claim to sovereignty over Kosovo.
In the most recent incident, an off-duty Kosovo security officer shot and wounded two ethnic Serbs last week in central Kosovo, including an 11-year-old boy.
The man was arrested after the incident near the town of Strpce, Kosovo police said.
Hundreds of people protested on Sunday in Strpce because of the shooting, demanding more security for the tens of thousands of ethnic Serbs in Kosovo.
Another group of several hundred people gathered in the northern town of Mitrovica, in a rare protest against Vucic's policies that they say are too conciliatory toward Kosovo.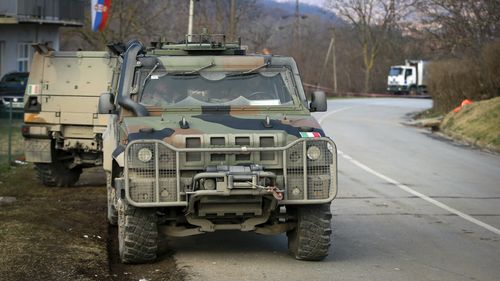 There are fears the tensions could fuel new conflict in the Balkans. (AP)
Tensions had been further fueled by the detention and then the release from jail of a former Kosovo Serb police officer charged with terrorism.
The former police officer, Dejan Pantic, was detained on December 10 for "terrorism" after allegedly assaulting a Kosovo police officer during an earlier protest.
Kosovo's president Vjosa Osmani criticized the court decision to release Pantic from jail into house arrest.
While barricades were erected on the border, Serbian troops were placed into combat readiness, before urgent late-night talks brought about a fragile detente.
Sign up here to receive our daily newsletters and breaking news alerts, sent straight to your inbox.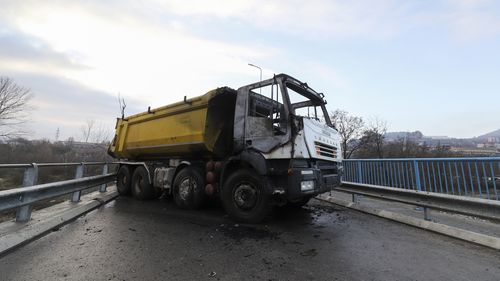 Roads in northern Kosovo were recently blocked. (AP)
EU foreign policy chief Josep Borrell said diplomacy had "prevailed".
Vucic claimed afterwards that Serbia wanted "peace".
"We haven't provoked anyone not even for a single second, unless some people consider it a provocation that we see our people in Kosovo as citizens of our country," he said.
Serbia and Kosovo are seeking European Union membership, but have been told they must "normalise" their relations as a prerequisite.
Grgic was not optimistic about the prospect.
"Serbia is not going to renounce claims over Kosovo as long as the present constellation of political actors and parties is in power," she said.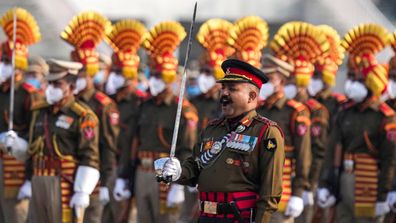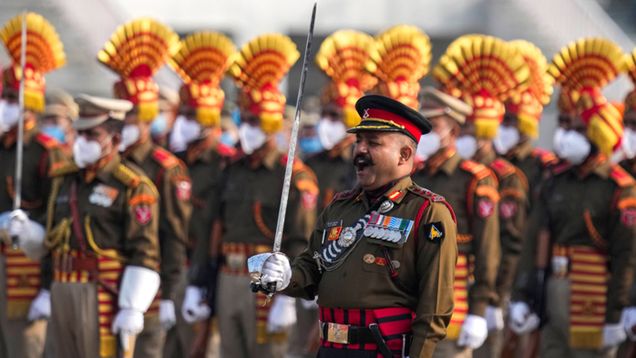 Countries with the highest military expenditure in the world
"The only thing that has changed somewhat is the narrative – Serbian government now sees itself (as well as the Serbs in Kosovo) as the victims of Kosovo's government and Western sponsorship of the latter."
She said the best that could be hoped for was a commitment to a "gradual patch-up process", along with a greater commitment to the same from the EU and US.
"While the EU and US have surprised even the staunchest critics of transatlantic cooperation in their display of unity and coordination over the past year, the prospect of some sort of fast-tracked EU integration and/or NATO expansion which would absorb (the remainder of ) the Western Balkans is not realistic," Grgic said.
But despite the prospect of ongoing tensions, Grgic said the NATO presence in Kosovo made the situation starkly different from Ukraine's position in February last year.
"NATO's Kosovo Force (KFOR) operates under the mandate from the United Nations Security Council Resolution 1244, which would enable it to intervene if there is an escalation of violence," she said.
"Therefore, I wouldn't be drawing too many parallels between the prospect of major violent conflict escalation in Kosovo with what has been going on in Ukraine over the past year."
A senior US delegation is set to visit the troubled region next week to help push forward the deadlocked EU-mediated talks.