"My first joy", Fjolla's daughter celebrated her 18th birthday and received the most beautiful gift from her mother!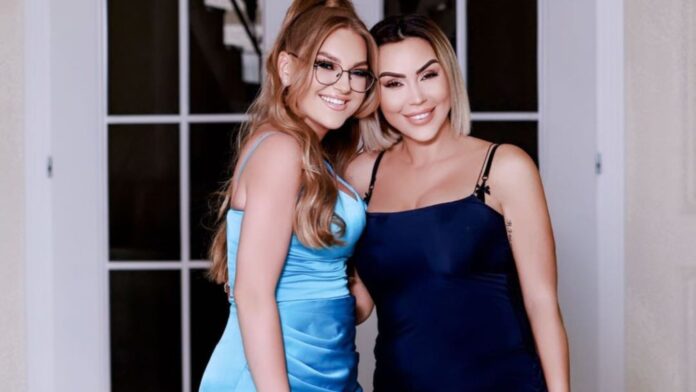 Fjolla Morina's daughter has grown up and is already a very beautiful lady, who celebrated her 18th birthday the day before.
On this special day, there was no way to miss a public wish from the singer for her daughter. Fjolla published a photo on "InstaStory" together with her daughter, next to which she wrote the sweetest words.
"Congratulations to my daughter my princess, my first joy… You who made my life happy më the rarest love, that with your arrival you enabled me to rejoice many times best wishes and best wishes for my beautiful daughter, who has a wonderful birthday, today 18 years, the years pass but you remain the most beloved person in my life, so today celebrate my princess for the girl who helped me understand the function of life in essence, congratulations my 18 year old daughter ", writes Fjolla .
Also, the singer's husband, Fisniku has shown from time to time that he has a very good relationship with Fjolla's children and he proved this again with the public congratulation to Lediana.
"Happy birthday Lady, we wish you a good year full of health, peace, luck and happiness."
The 18-year-old also published the moments during this holiday, where she showed the special gift that her mother gave her.