AMAZING TRADE: Vitamins dropped from the crown treatment protocol!
Vitamins are no longer in therapy against kovid, according to the latest version, the 13th in a row, of the protocol for the treatment of patients with kovid 19, which has been in force in Serbia for several days.
Photo:pink
Corona-positive patients will not receive vitamins C and D as therapy, which have been regular therapy in previous versions of the protocol. Patients who were in isolation or home treatment, ie the easiest, but also those who were treated in hospitals, and had a mild or moderately severe clinical picture, also received vitamin therapy, namely alfacalcidol tablets (Alpha D3) and vitamin C. This has not been the case since a few days ago.
As Kurir unofficially finds out, the team of doctors who drafted the protocol believes that the vitamins did not show effects in the fight against kovid. On top of all that, it is generally known that the population is hooked on all kinds of vitamins and supplements, both preventively and during kovid, so many have not even used vitamin therapy as recommended in kovid clinics.
Clinical pharmacologist prof. Dr. Zoran Todorović, who also works at the KBC "Bežanijska kosa", explains for Kurir that there was no evidence that vitamins help in the fight against kovid.
– For almost two years of the pandemic, I have not seen any evidence that patients who took vitamins did better in kovid. The story with vitamins is the same as with antibiotics. At the beginning of the pandemic, when almost nothing was known about this disease, antibiotics were given as therapy, although it is known that they are not given for a viral disease. Only if a bacterial infection occurs – says prof. Todorovic.
He adds that vitamin C was given in megadoses in kovid, without reading any studies, and many, as he says, he read, which showed that vitamins help in the fight against corona.
– That with vitamins has become a fad from the west. And in the case of a covid patient, the organism should not be burdened with too many drugs. After all this time, it is known what helps from the therapy – says prof. Todorović adds that the daily needs for vitamin C are up to 500 mg, and up to 1000 can be taken, but not more, and that not everyone has the same needs for vitamins.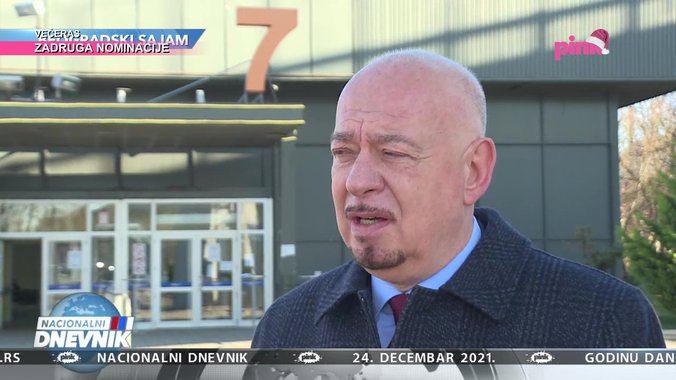 Dr. Zoran Bekić, director of the Health Center "Savski venac", says for Kurir that they follow the protocol.
– We respect the protocol and within our institution, in primary health care, the recommendations we received are always implemented – said Dr. Bekić.
VITAMIN THERAPY SO FAR
– alfacalcidol tablets (Alfa D3) 1×2 mcg – vitamin C 1×2 g (if there are no kidney problems
Source:
pink.rs
Read more