Press On-line :: Society :: 5 SYMPTOMS OF OMICRONS WHICH APPEAR IN THE FIRST 2 DAYS OF INFECTION: Incubation shouldn't be like a typical crown
5 SYMPTOMS OF OMICRONS THAT APPEAR IN THE FIRST 2 DAYS OF INFECTION: Incubation is not like a common crown – HOW LONG DOES IT TAKE
A study called by all world experts revealed how long the incubation lasts, and what the symptoms of omicron strain infection are in the first 48 hours.
Photo: pink
The symptoms of the new corona virus mutation – omicron, which threatens to become dominant in the whole world, are still debated. Almost every day, scientists come to new knowledge, whether it is about who is more susceptible to infection or some unusual signs of infection, such as hoarseness …
Thus, British experts drew attention to five symptoms of infection with this new strain, which can appear 48 hours after infection.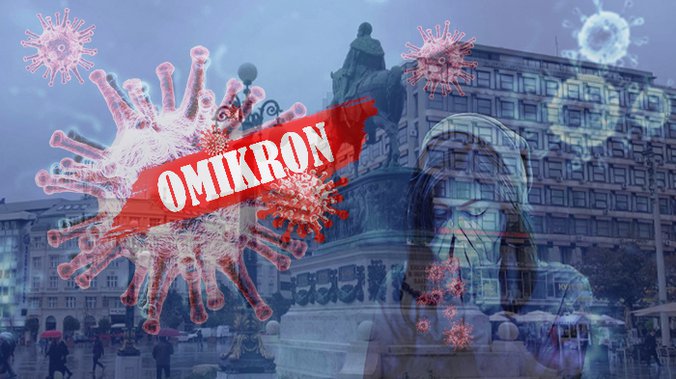 In Great Britain, omicron has become the dominant strain, and their virologists claim that this new mutation is safer than the previous one – delta strain, that it causes a milder clinical picture, and it was discovered that the incubation period is much shorter than in other corona variants.
According to a study conducted by the application "ZOE COVID Study", only 48 hours after infection, these five signs may appear:
– dry, sore throat,
– a headache,
– fatigue,
– runny nose,
– sneeze.
Other symptoms associated with infection with this strain, such as loss of appetite and nausea, memory problems, and even loss of sense of taste and smell (which is less common) occur somewhat later.
Experts who conducted this research also noticed that those infected with omicron showed signs of a disease very similar to the common cold, that is, they most often described them that way. Although the clinical picture of patients is usually milder, experts warn of the following:
"Although the corona infection with the virus may seem milder, people who have not been vaccinated or have a weak immune system are at risk of severe complications and hospitalization of patients," they added.
Source: pink.rs
Read more