The choice on the brand new rector of the College of Belgrade is approaching, in a race of two candidates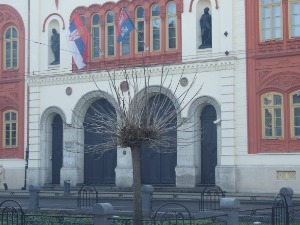 In our oldest and largest higher education institution, they believe that 2020 was perhaps even better than expected. At the end of this semester, there is more space for practical exercises.
"Classes have been combined throughout this semester, only the last wave was so intense that I think almost everything took place online. I believe that the faculties will make the most of the reduction in the number of infected to bring students back to the faculty buildings. This promises that exam deadlines will to be able to be realized normally ", points out prof. Ivanka Popović, Rector of the University of Belgrade.
They also say that during the pandemic, the university showed its strength and adapted to the situation.
Scholarship money also comes from renting out university space.
"However, the most important thing is the health of the students. The university exists for the sake of the students, not for us who are professors, and because of them I think it is important for the Government of the Republic of Serbia to take a clear and precise position on restitution." his draft law on restitution to the Government of the Republic of Serbia ", stated prof. Aleksandar Popović, President of the Council of the University of Belgrade.
Between the two world wars, with assets estimated at one billion dollars at the time, the University of Belgrade was among the three richest universities in Europe. For now, the work of 11 endowments and three funds has been renewed.