DOCTOR BELOJEVIĆ WARNS OF DANGER! Individuals from everywhere in the world will come to Belgrade. WE WILL HAVE A STAMPEDO KOVID
DOCTOR BELOJEVIĆ WARNS OF DANGER! People from all over the world will come to Belgrade. WE WILL HAVE A STAMPEDO KOVID
The Crisis Staff of the Government of Serbia for the Suppression of Crown Viruses has decided to continue all measures that have been in force so far and that there will be no tightening of epidemiological measures during the upcoming holidays, said Darija Kisic Tepavcevic, Minister of Labor and member of the Crisis Staff. sessions of that body yesterday, December 28.
Photo:pink
Prof. Dr. Goran Belojevic pointed out that it is realistic to expect that the crown will end in 2022.
– We do something, and nature does something. Historical experiences speak in that sense. It is not realistic to expect that in 2022 we will deal with the crown – says for Kurir television prof. Dr. Goran Belojevic.
Let us remind you that kovid passes are obligatory in catering establishments from 8 pm.
– I have said several times that vaccination is a great measure, provided that you vaccinate healthy people outside the hotbed of the epidemic. The specificity is that the vaccine originated in the epicenter of the epidemic and that people in the epicenter of the epidemic. The consequence is, in theory, that the person carrying the virus is vaccinated. Vaccinating a person in an outbreak is unacceptable. When a person carries the virus, the person does not need the vaccine. We do not know this because there are many asymptomatic carriers. That is a problem, but it requires a broader discussion – says Dr. Belojevic.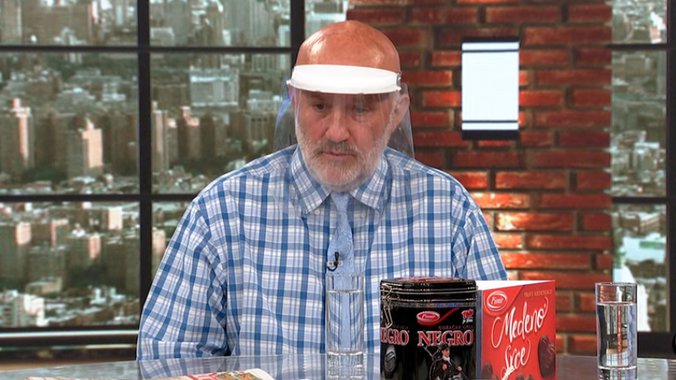 He adds that if he were a member of the Crisis Staff, he would vote for the welcome in the squares.
– A minority of these people will wait for the New Year in restaurants, because it costs money. Suppose it is forbidden. You can forbid them to wait in the squares, but that would cause a worse situation, because people would be locked in their houses. When you can't ban, then I'm in favor of letting go where you have any control, and that is – restaurants and squares. It will be insisted that people wear masks and that measures are respected. When it comes to the New Year, I don't think it's wise to go to the Communal Police now and punish people, but to warn them to always wear masks, ask them to put them on. Stewards, too. We will have a stampede on Serbia, Goran Bregović will play. It attracts the whole world. He is the only man in the whole world who can sell a concert in any part of the world. Many people will come to Belgrade because of him – adds Dr. Belojevic.
Source:
pink.rs
Read more