Settlement signed for the official switch of the Bus Station in Gjilan to a Native Public Enterprise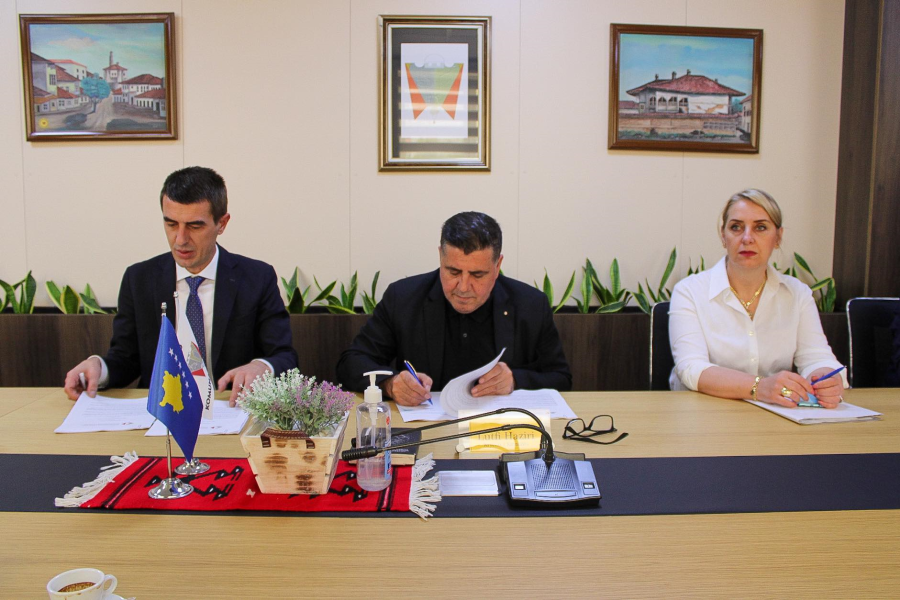 The agreement for the official transfer of the Bus Station in Gjilan to the Local Public Enterprise has been signed.
The agreement was signed between the Mayor of Gjilan, Lutfi Haziri and the Director of the Board of the Privatization Agency of Kosovo (PAK), Valon Tolaj.
Haziri thanked Tolaj for the cooperation in solving this property problem between the two institutions.
"The transfer is being made from a socially-owned enterprise to a local public enterprise and today the case of the Gjilan Bus Station is practically closed and all issues related to assets and other property problems have been transferred. "It was not an easy process and we are very pleased with this achievement", said Haziri, after the signing ceremony of the agreement.
Whereas, the director of PAK, Valon Tolaj, thanked the chairman Haziri for the continuous cooperation in this important process.
It has been a long time since the law has opened the way for the social enterprises for "Kosovatransat" to prepare the legal infrastructure to pass to the Municipalities. Today we are concluding this process with one of the municipalities – Gjilan. As of today, with the signing of this memorandum, practically the KPA no longer has any legal obligation in the management and administration of this enterprise ", said Tolaj.