Divljao je 170 km na sat kroz Beograd, dva puta prošao na crveno i to mrtav pijan i pod dejstvom droga i evo kako je SVE KAŽNJEN
He went wild 170 km per hour through Belgrade, went through the red light twice, dead drunk and under the influence of drugs, and here is how EVERYTHING WAS PUNISHED
When a driver goes through a red light twice in a row, it is enough to be convicted of violent driving, but when he also commits serious traffic offenses, then it is only possible to impose the maximum penalties provided by the Road Traffic Safety Act.
Photo: flash
Three hundred thousand dinars, 240 hours of work in the public interest, 25 penalty points, 12 months of driving ban and revocation of driver's license – all these fines will be borne by a 21-year-old young man who drove 167 kilometers per hour in New Belgrade on Thursday. severe alcoholism (1.33 per mille) and under the influence of narcotics.
When the police tried to stop him, he turned off the main road and went through the red light twice.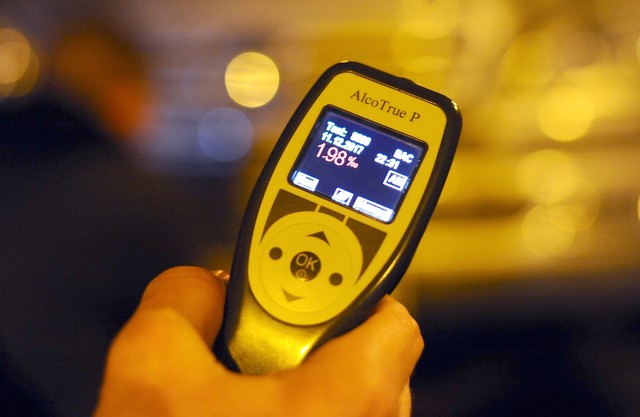 Photo: M. Ilić / RAS Serbia
With this punishment, the young man's driving license was permanently revoked, and he can get a new one only when he passes the driving test again, after the expiration of one year of the protective measure of banning driving a motor vehicle. A fine was imposed in the total amount for several offenses. The legal maximum for one misdemeanor is 140,000 dinars – the misdemeanor judges explained to "Politika".
Citizens are wondering whether a prison sentence is more appropriate in such cases, since it is provided by law as an alternative to working in the public interest, with a fine.
– The prison sentence would most likely have been imposed if there had been a traffic accident due to violent driving, but fortunately it did not happen. We should think in that direction that the punishment of work in the public interest will have a better preventive effect on young violent drivers than imprisonment. Between 30 days in prison and 30 days of work, or 240 hours, it is better in this case to choose work, in order to avoid a criminal infection in prison and to make the young offender aware of his responsibility for traffic safety. say lawyers.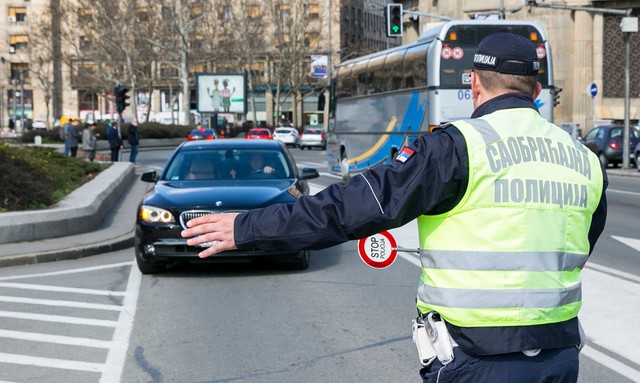 Photo: G. Srdanov / RAS Serbia
They did not mean the current infection with the corona virus, but the danger that those who violated the law for the first time – will be exposed to the influence of convicted criminals in prisons and will be released worse than they were.
Over 200 km per hour without a driver's license!
A month ago, the police stopped a 26-year-old driver who managed to develop a speed of 214 kilometers per hour, on the part of the Belgrade-Sid highway where the speed limit is 80 kilometers per hour, and he did not pass the driving test and was under the influence of psychoactive substances. He was also sentenced to a fine of 240 hours of work in the public interest and a fine of 240,000 dinars.
The police chase for the motorcyclist on Santandrejski put in Novi Sad ended on Thursday, when the motorcycle crashed into the gendarmerie jeep at full speed, and the driver ended up in the hospital. This year, there were several cases of violent driving in Serbia, with almost incredible amounts of alcohol in the blood. Any drunkenness with more than two per mille of alcohol is considered a state of complete alcoholism, and driving a vehicle in that state is considered violent driving.
Data from the Traffic Safety Agency show that drivers in such a state of intoxication caused accidents in our country in 2019, in which 11 people died. Even less alcoholism is very dangerous for traffic safety, warns Jasmina Milošević, the director of the agency.
It should be noted that the stage of high alcoholism begins as early as 0.8 per mille, and reactions are noticeably slowed down from 1.1 per mille, balance and movement are disturbed, visual functions are impaired, speech is slurred and nausea and vomiting can occur. With more than 1.6 per mille, the senses are weakened and consciousness is reduced, motor skills are impaired, and stumbling and falling are frequent. The law defines such conditions as severe and very severe alcoholism, and the next stage (more than two per mille) is complete drunkenness.
In such conditions, the ability to make the right decisions is reduced, and anxiety and impatience are increased, so driving a vehicle becomes extremely dangerous for all traffic participants who find themselves on the road.
Source:
blic.rs