SHOCKING WITNESS TESTIMONY! BELIVUK TURNED THE STADIUM INTO A DRUG FACTORY: He came upon that the scammers have an residence overlooking Humska, so he ordered a BRUTAL EXECUTION!
Photo:pink
– Yes, yes, we worked, there was speed there. We had a man who showed, he was Srdjan Lalic's connection. I was standing with a man, I saw him once, we met. We did speed, marijuana, skunk, cocaine, yes I know. There was also some MDMA, ecstasy or "cat", I don't know what it was called, some rehearsals and that … There was everything – said Hrvatin.
He detailed who from the group was in charge of drug trafficking.
– Miloš and Marko Budimir worked on the grass. Lalic used to work with them, he imported his share, but he bought it with his people. The amount, like the amount of grass, I don't know was there. There were boxes for that. There were rehearsals, when people came to try and take it, and then it was forced with the drivers. I saw with my own eyes when speed was made, it was made by Miloš Budimir. Lalic also did as they were taught. It is usually made of caffeine, methyl alcohol and some other substances. Now, that amount is stored, what is made there, what is wrapped. On one occasion, Belivuk and Miloš Budimir, maybe Marko Budimir, but I can't remember, made some "hundreds" and "fifties" from some 500 grams of cocaine and vacuumed them. I was there then. I was supposed to take some 100 or 50 grams, but I said leave it. I saw that. I have not seen larger quantities – said Hrvatin.
When asked by Deputy Prosecutor Sasa Ivanic if he meant the premises in Humska 1, when he talks about making speed and packing drugs, Hrvatin answered in the affirmative.
– That's right. This was done when entering the interior of the restaurant. It was passed behind the bar, there was a door that used to be used as a kitchen part, and that was done on one of the tables and kitchen elements. It is possible that it was packed, I did not see it, but based on what I saw, I do not believe that some quantities would be kept there because they had more boxes for that. Maybe small quantities, but what I saw, I can confirm – explained the former member of the clan Velja Nevolje.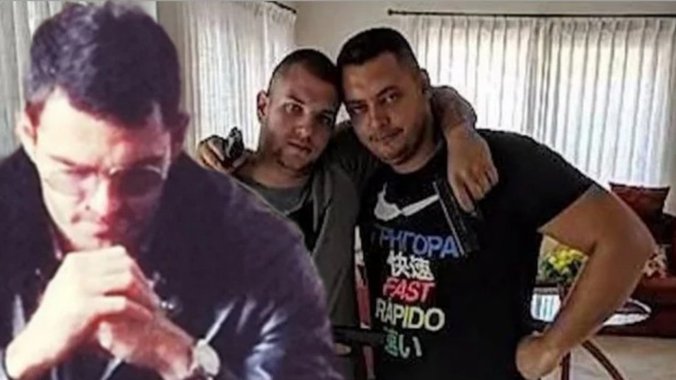 The manager of the "Boutique" restaurant brought receivers to "record" Sharza
In an extensive testimony, Hrvatin said that Velja's team found out that a group of Lazar Vukićević had appeared and that Aleksandar Šarac was working on the heads of Veljko Belivuk and Marko Miljković just while they were "planning and working" for Goran Veličković Goksi.
Sharac (35), a member of the criminal group Pink Panther, should be reminded that he was shot on October 17, 2020 in the garage of TC Ušće in New Belgrade, and after nine days he succumbed to injuries.
– For the first time, I found out more specifically about that in Srdjan Lalic's apartment when two receivers from one restaurant were brought, I think he is in New Belgrade, to review the pictures and see who Sharac was with when he celebrated his birthday. I'm not sure if he celebrated his girlfriend's birthday or his own. That was the first time I learned more specifically what and how while the others already knew. The receiver was brought by Costa when I know from Rad's tribune. He played and managed the recordings. Belivuk, Miljkovic, Lalic, Milos and Marko Budimir, Dejan Tesic and I were in the apartment. We watched in the apartment because Miljković and Belivuk were there in the box at that time. We inspected those receivers there, but we couldn't find anything, and I didn't even know those people … We saw Šarc and his girlfriend, and Lazar was never seen on those recordings – said Hrvatin and revealed how they got the information about Lazarus.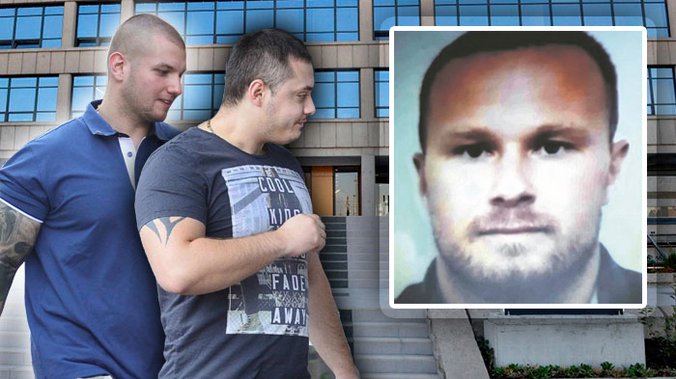 Mare bluffed that he was loyal to the "scalars" and knocked with the assassin on Zvicer
– We found out that there is a team and that there is an apartment near the stadium that overlooks the entrance to the restaurant in Humska. Then we did a counter escort. One morning we met and made a group for it. At first it was called "Soprano Group", but after a few days we changed the name to "Kovid" because the virus was current at the time. There were seven of us in that group: Belivuk, Miljković, Miloš and Marko Budimir, Lalić, Tešić and me. After that, Miljković, in contact with some, introducing himself as a "scalar", found out that Šarac and Lazar were in a relationship with a certain "Captain" (Milo Radulović) from the scalar clan, who was one of the leaders at the time. When things went awry with our man, who was also good with "Kapetan", Belivuk, Miljković and Nebojša Janković went to Montenegro. Miljković had three telephones, and he used one of them to contact a man since he received information about who the "scammers" were in Belgrade who were in charge of chasing certain people and monitoring us – said Hrvatin.
Before leaving for Montenegro, Miljković, according to Hrvatin, left a phone number for Lalić and Marko Budimir for correspondence.
– The man he talked to was Stefan Mandić, one of the perpetrators of the assassination of Radoje Zvicer called Born in Ukraine. Mandic was in prison while Miljkovic talked to him. I think that Mandic was nicknamed "Kirijiku" on "Sky". Basically, Miljković communicated with him and introduced himself as someone who was loyal to them. Later, in the correspondence with the man, who was ours, and at the same time he was in contact with the "Captain", everything was messed up. A meeting was arranged with "Kapetan" and Belivuk, Miljković and Janković went to Montenegro. They left one phone number for Lalic and Marko Budimir to correspond with Mandic because there were some other things unrelated to this. We were in touch with Mandic and "Kapetan" to find out who their "scalers" are who are working on our heads – Hrvatin explained in detail.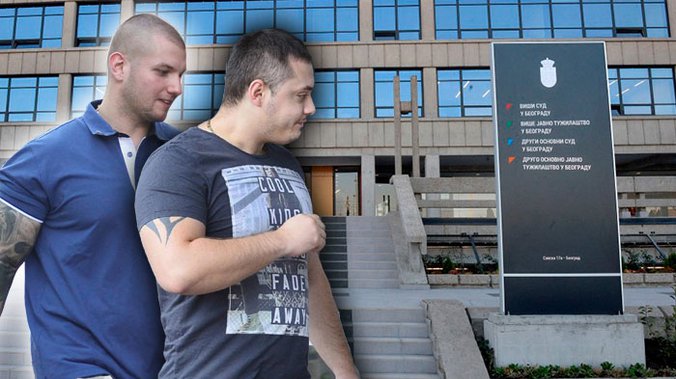 "Captain" was needed because he is in touch with the "scalpers" – At that time, we met intensively in the apartment near Lalic. It is planned to wait for Belivuk, Miljković and Janković to call us and to proceed according to the agreement, as it will be reported. They then went to a meeting and after that they broke into the "box" and liquidated one, to my knowledge, and maybe two. His name was Hodžić. The "captain" was not killed, we needed him because he had cash and he was in touch with the "scalar", the more seen from Montenegro. In a way, he was the boss of Šarc and Lazar Vukićević. At one point, Miljković called us and asked why we were not in contact with Mandić, stating his nickname from Sky. Then, Mandić told the "Captain" that he did not know why this and that one did not call him when Miljković corresponded with them. That phone stayed with us, so Lalic and Marko Budimir took it faster and wrote better. Correspondence with him continued so that everything would calm down and Miljković could continue to write and get them to solve them – said Hrvatin and added that they were informed when Miljković started writing to Šarc and Lazar Vukićević from "Kapetanov's "phone.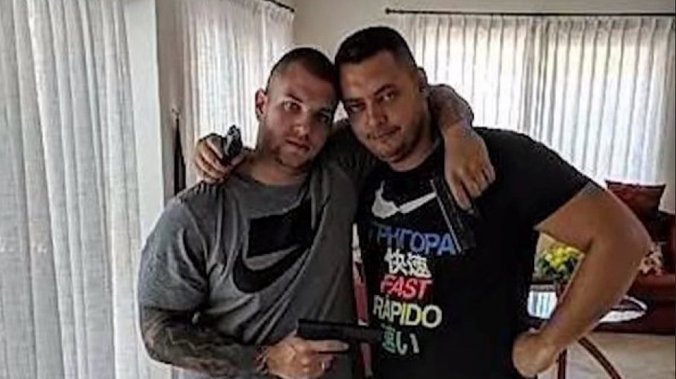 – Belivuk, Miljković and Janković made a plan. They took a picture of Belivuk and presented that he was allegedly abducted. That's how we managed to get Lazar on while Sharac figured it out. At first, both agreed to see each other about two hours apart. Miljković wrote to them that they should go, that people were waiting for them, and those people were in fact us. We did not use our phones for that job, but others, with other nicknames. These were just work phones that were later destroyed. The agreement was reached for an appointment with Šarc, somewhere in Konjarnik, I can't remember the street, but he gave up half an hour before the meeting. A van was bought for that job. We found it online in a few days. It was a "fiat doblo" of Pančevo license plates. He was taken because of that, and it is planned that if everything goes as it should, he will stay for the job for marijuana for Miloš and Marko Budimir, as well as for Tešić. Sharac gave up, he figured it all out, I don't know how. Miljković informed us about that, but the agreement with Lazar remained to meet in the late evening hours. Nemanja Đurić Tyson was involved in that story to go by van to the agreed place on Padina and pick up Lazar and allegedly take him to "get rid" of Velja because he was presented that he was allegedly arrested – said Hrvatin.
He also described the details of the trap for Vukicevic.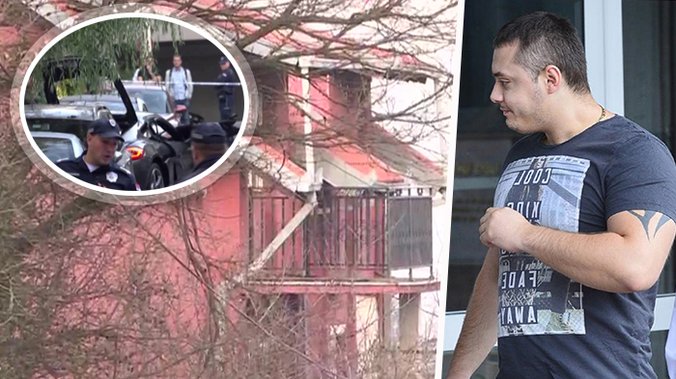 – Marko Budimir and I were in the car waiting for Tyson to tell us that he had picked up Lazar while Miloš Budimir and Lalić went directly to the house in Ritopek. The deal was as follows. We had one special phone case that had two compartments inside. One plain and one coated with aluminum. Tyson then said briefly to Lazarus: "The boss (he means 'Captain') you know, and he himself said to be without a story." Then he put his phone in an aluminum case, but Lazar didn't know it, so there was no camera, nothing … We were in the parking lot on Radnička Street, in the direction of the city, so we could see Tyson when he turned on. head for the highway. He was about ten minutes late and we have already commented: "This one won't come either." We were in touch with Lalic and Milos Budimir and they asked: "What's going on? Did he come?", And we told them that he was not there and that we were waiting. We wrote to Tyson, but he did not answer because the connections were a bit worse … However, we soon saw a van at the traffic light and Lazar in the passenger seat. We knew that he was, he had a cap and a long mower … so we slowly followed them – said Hrvatin, describing how they fraudulently took Lazar to the "slaughterhouse" in Ritopek, where he was horribly tortured and killed.