THE CONSTRUCTION OF THE ASTRONOMICAL STATION BEGINS! The town of Prokuplje helped the primary steps on the Vidojevica mountain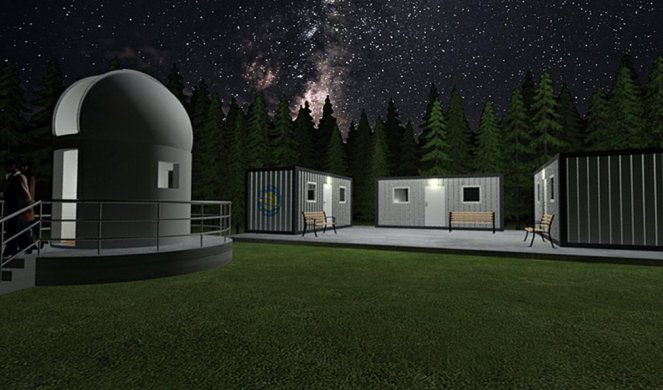 They received money for the first steps from the City of Prokuplje, and that is just the beginning of a big project that is planned. According to the president of the Astronomical Society "Magellanic Cloud", Aleksandar Simonović, MA, the obtained money of 360,000 dinars will be spent on providing and transporting measuring equipment and instruments for astronomical tests.
– Finding the most suitable location for SHASMO is in progress and this is the first step in achieving the long-term goal. The research that we will conduct will show and prove what has been claimed for years, that the sky above Vidojevica is the cleanest in Serbia and that it is the most suitable for astronomical research – says Simonović, MA.
LJ.S.
As a great lover of "stars", Simonović founded this society, and then he was joined primarily by young people, and the vice-presidents of the society are Milica Bulatović and Sandra Cerovina. The idea is to create a science camp for schoolchildren after the construction of this station.
Simonović adds that they already have a conceptual solution for the appearance of ŠASMO and that they expect that station to be built very soon.
WOMAN WITH MINORS COMMITTED ROBBERY! They broke into the house of Prokupčanin and stole 49,000 dinars!

She didn't want to pay the bill, broke the bottle, attacked the saleswoman, and then WENT WITH A KNIFE AT THE POLICEMAN! Horror in Prokuplje!

It has long been said that this space is the most suitable for astronomical research, and proof of that is the largest telescope in Serbia, whose mirror diameter is 1.4 meters and which is named after the Serbian scientist Milutin Milanković and which was placed on Vidojevica.
There is also a scientific station of the Belgrade Astronomical Observatory, which was built and in which the stars and the sky have been monitored for years. In fact, all the research of this observatory was transferred to Vidojevica.
Follow us on social media