ČAČANI IN FRONT OF THE UNSOLVABLE ENIGMA! 1000's of liters of water from the heating system mysteriously disappear NO ONE KNOWS WHAT IS THE CAUSE ?!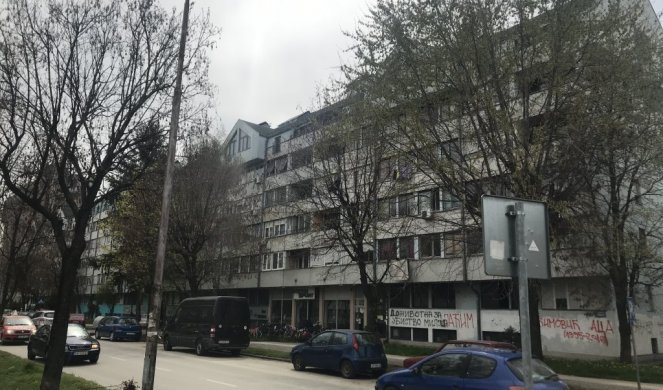 Namely, they have not had heating on the last two floors since the beginning of the heating season, because the water from the system mysteriously disappears literally every day.
Employees from JKP "Grejanje" often come three times a day and replenish the system, but as soon as they leave, the water is lost again and the radiators remain cold. They haven't had a case like this since the company existed, and for now they have no idea how to solve the problem.
Where up to 1,500 liters of water disappear in the five-story building, how many additions during one intervention, is still unknown for JKP. The tenants of the last floors of the building, which has eight entrances, with a total of about 400 apartments, receive their bills properly, and even the owners of about 160 apartments, even if they had almost no heating during the entire heating season.
AND M
"At the beginning of the season, we thought that our radiators were cold because the building nearby was connected to the heating system, so we thought that the situation would normalize when" Heating "finishes that work."
THE MAYOR OF ČAČAK ANNOUNCED FOR THE PENALTY! A new blow to the Football Association of Serbia!

TERRIBLE ACCIDENT ON THE IBAR HIGHWAY! The motorcycle hit the car directly, HIGHLY INJURED COUNTER WHEELCHAIR!

However, the weeks passed, and our radiators were usually cold during the day. Until one day, a notice appeared at the entrance of the building informing us that JKP was missing water from the heating system and that they could not determine the reason. At the same time, the water they fill every day goes to the account of all tenants, as well as the bills in full amount ", say the indignant tenants.
"Our teams literally visited the building in Nemanjina, popularly called" Fontana ", on a daily basis. Danko Ćalović, director of JKP "Grejanje Čačak",
clipart
"This means that the water from the system disappears in the building itself, more precisely in the apartments of the users, because we did not notice a leak on the pipes to the housing units."
We suspect that one of the tenants dismantled the system and used hot water, as technical, in the apartment, which is primarily punishable, and then dangerous, because various chemicals are added to the system, "says Ćalović, emphasizing that these are enormous quantities. water that drains from the system.
He says that the only solution is for their teams to enter each apartment and check the installations, but that this is feasible only with the consent of all apartment owners, adding that the heating bill will be reduced for all tenants who submit a request.
Follow us on social media