'REGENT LIGHTING' FACTORY OPENED! Vučić: This manufacturing facility will imply not solely to the workers, but in addition to the complete municipality of Svilajnac!
Photo:pink
Vučić was welcomed by a large number of citizens, and during his address he said that this factory would mean not only to the employees, but also to the entire municipality, the president visited the factory.
During the tour of the 'Regent light' factory, the President of Serbia, Aleksandar Vučić, greeted all the workers and wished them happy work.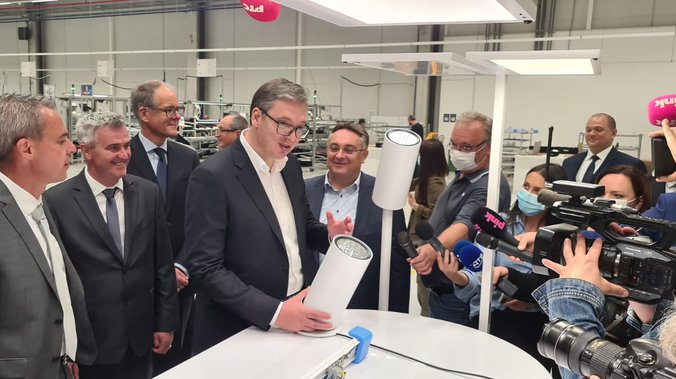 It's bigger than it looks on the outside. Serbia missed this the most. Maybe we are missing four or five more factories – Vučić commented.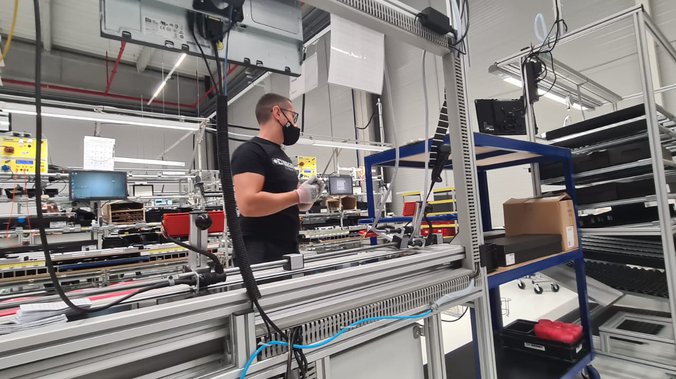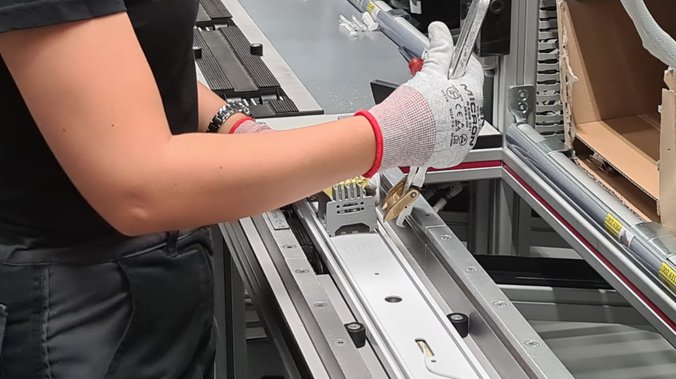 Vučić then pointed out that he would do his best to work even harder on dual education.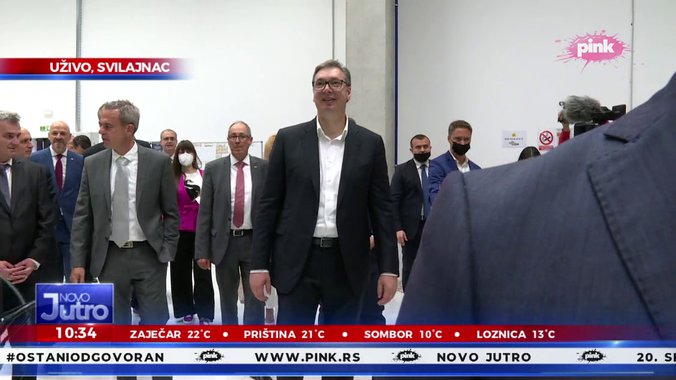 The president said that he was not satisfied with the speed with which certain works were going, adding that the workers had to hurry.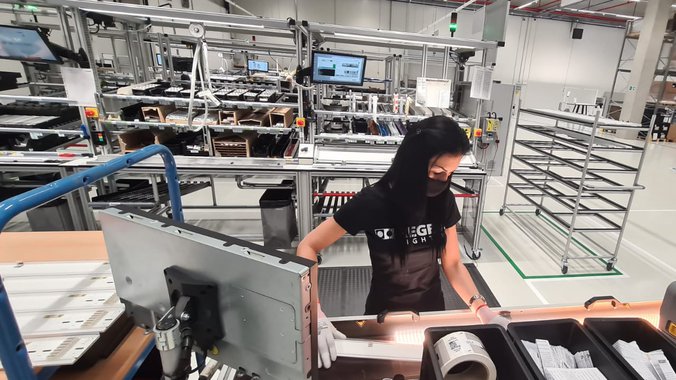 The president then talked to one of the workers from Kushiljevo, who was grateful for the renovation of the ambulance, which was recently renovated in that place.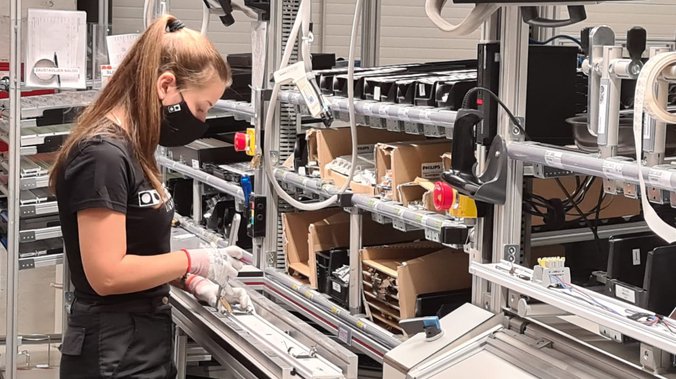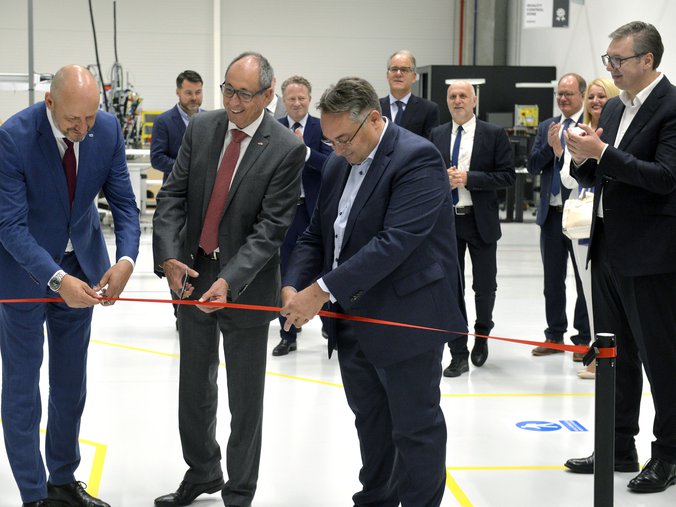 The factory was ceremoniously opened, and then the President of Serbia addressed the audience Aleksandar Vučić who said that the construction of a bypass around Svilajnac would start soon.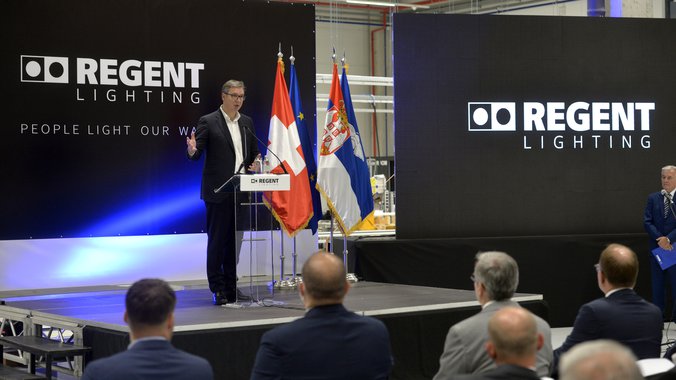 Today, there is little left to say, because what I wanted was a surprise, they said. The Swiss guests spoke wonderfully, and I will repeat what Milanović said, and that is that the bypass around Svilajnac will start in March or April – said Vučić.
As Vučić added, that is important news for both Svilajnac and investors, for the sake of logistical support. He added that old family companies are a symbol of success.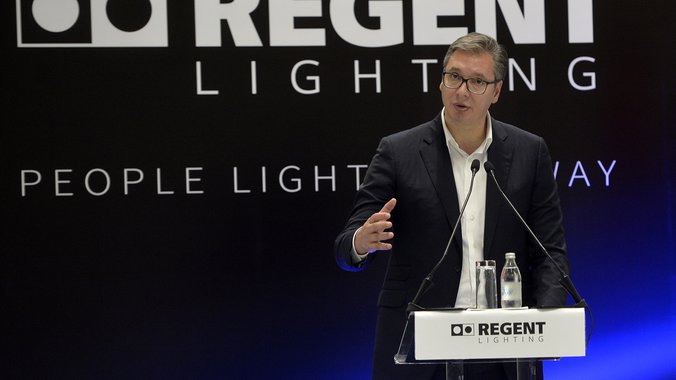 Ursula is a fantastic woman, and she introduced the story of dual education. we have already expelled 4,000 children who got jobs in the profession. That idea met with a lot of skepticism, however, it is logical – said Vučić.
Vučić added that the mentioned initiative on dual education must be improved.
That is something in which we lag behind Germany, Switzerland, Denmark, and they are significantly ahead of everyone else for a reason – Vučić added.
The President then stated that Serbia will work on attracting foreign countries, especially Switzerland, because, as he stated, they are going much faster than other countries.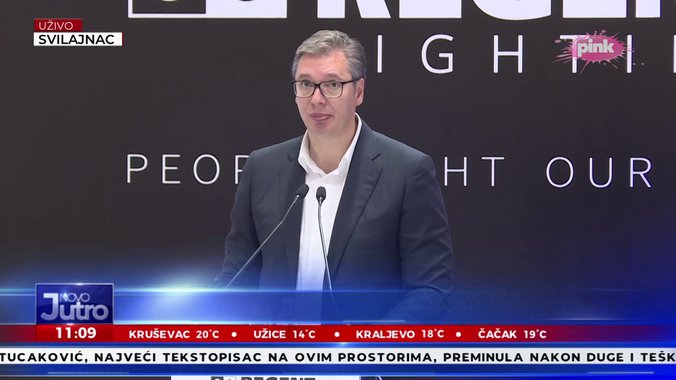 Today, learning is not over when you leave school or college, we have to learn every day today. And we are over fifty years old, and you children are 20 years old. We have to learn every day! Children from the age of 16 should work in order to acquire work habits – said Vučić.
Vučić then added that it was only during the corona virus that Serbia began to realize how beautiful Serbia really is, and that the approach of commitment to diligence and learning is the greatest success and the most important thing for a country.
Work ethic, seriousness, responsibility, ambition and desire to progress every day, and these are great qualities! – Vucic underlined.
Vučić pointed out that he was happy to see a lot of young people in the factory, because they are the ones who will save the places where the factories open, adding that in that way no one will want to leave Serbia.
It remains to fight for the standard of living, we also worked on the renovation of schools, the state helped with nine million euros, and encouraged everyone … We gave a little money for this factory, but I believe that the factory representatives saw that they were dealing with serious people, because we fulfill our obligations – says Vučić.
The President then thanked Predrag Milanović, President of Svilajnac, because, as he stated, he always asked for Svilajnac, adding that there is still work to be done in some places in Serbia, not only in the Pomoravski district, but in all other districts in Serbia.
Predrag Milanovic, the president of Svilajnac thanked all those present who magnified the grand opening of the factory.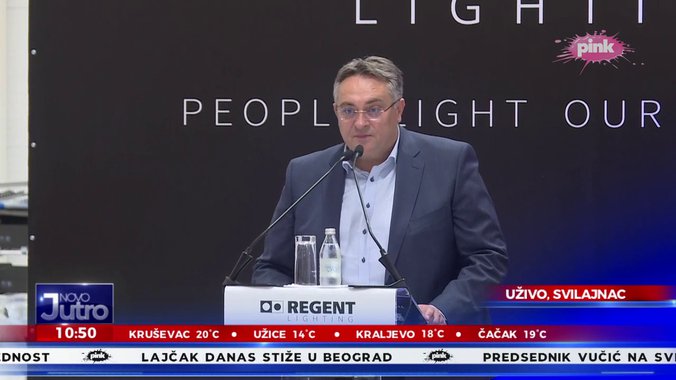 Today, we are opening the first plant, over 100 citizens will find their jobs here, and in parallel, we are building a new plant, where people will get a good and well-paid job – says Milanović.
He adds that this is the 14th factory in Svilajnac.
In the last 10 years, without the support of the Government of Serbia and the President of Serbia, Svilajnac would not look like it does today – said Milanović.
As he added, from President Vučić, and while he was the Prime Minister, Svilajnac had immense support.
This year is important for another result, because this is the third factory that is opening in Svilajnac – concluded Milanović.
Christ Schubart, the investor of the factory 'Regent lighting' pointed out that he feels honored and privileged, because, as he added, he is a member of the mentioned company.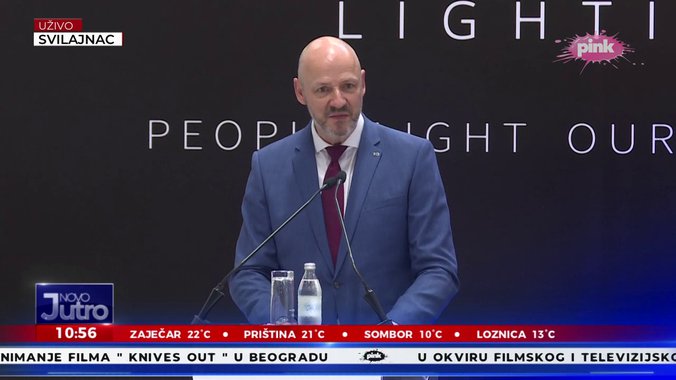 I thank those who foresaw well from their heart. Before I joined the Regent, I didn't know about Serbia, and from the moment I first set foot, I learned a lot. The more I study, the more I appreciate this country, and I am convinced that we have chosen the right location for our new factory – stated Schubart.
As he added, what excites him the most in Svilajnac are the people, and the regional team.
I am delighted with the work ethic, modesty, strength of will to develop, and above all, the huge team spirit that we have developed in a short time – said Schubart afterwards.
Urs Smith, the Ambassador of Switzerland to Serbia added that it is a great pleasure and honor that the President of Serbia is present today at the opening of the factory.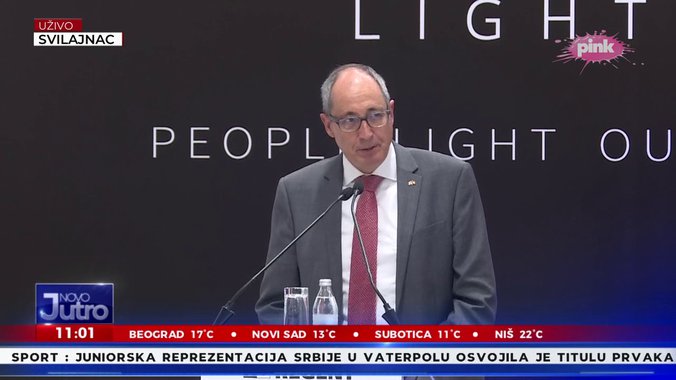 Today, 'Rigent lightinig' exports products to more than 55 countries, and it is interesting that production has remained the main and leading in Switzerland – said Schmidt, adding that the location in Svilajnac is a voice of trust in Serbia.
He also stated that the export of Serbian services to Switzerland is dynamic, which is an exceptional result, and which speaks of good cooperation.
Switzerland is the largest foreign direct investor, and that is impressive – Schmidt added.